ProPresenter 6 Cloud Synchronization
(Not available for ProPresenter 7)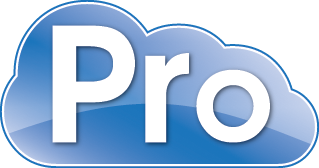 Cloud Synchronization in ProPresenter 5 & 6 extends the Full Synchronization capability by providing an easy and convenient way to share presentations and content across the Internet.
Keep your office and work machines in sync automatically.
Share content across multiple computers
Ensure all machines have the latest version of a song
Works automatically in the background
Note: ProPresenter Cloud Sync is sold as a subscription service for a 12 month interval. Any upgrade to an account extends it out another 12 months from the date of purchase and credits back the unused portion of subscription to that purchase.
Tiers
Storage
Download
Price
Choose
ProCloud 5GB
5 GB
15 GB / mo
$72

($6/mo)

Buy
ProCloud 10GB
10 GB
30 GB / mo
$120

($10/mo)

Buy
ProCloud 25GB
25 GB
75 GB / mo
$240

($20/mo)

Buy
ProCloud 50GB
50 GB
150 GB / mo
$480

($40/mo)

Buy