Scripture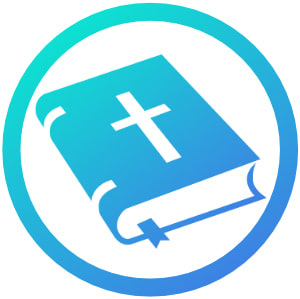 ProPresenter has built-in, dynamic scripture look-up that's fast and easy to use! Some translations of the Bible are owned by private organizations and require the purchase of a license (a nominal fee). The rest are "Public Domain" which means no one owns them and they can be used freely. These are broken down below and available for purchase on this page.
Please be aware that due to licensing restrictions by the copyright holder, a site/campus license of ProPresenter does NOT constitute a site/campus license for any licensed Bible. Each computer using ProPresenter must have it's own unique key for every licensed Bible installed on that system. Licenses are not expensive, so please honor this arrangement by purchasing a license for each environment you intend to use them from the publisher who has generously made their product available for use in ProPresenter.
ProPresenter 6 Bibles are installed in ProPresenter, so you don't need to download anything after purchasing a Bible.
When you purchase a license to a Bible from us, you will get an unlock code. Entering this code below will activate the download button for the Bible you purchased.
Details for Nova Almeida Atualizada 2017 (NAA)
Name:
Nova Almeida Atualizada 2017
Abbreviation:
NAA (151)
Language:
Portuguese
Publisher:
Bible Society of Brazil
Copyright:
A Sociedade Bíblica do Brasil trabalha para que a Bíblia esteja, efetivamente, ao alcance de todos e seja lida por todos. A SBB é uma entidade sem fins lucrativos, dedicada a disseminar a Bíblia e, por meio dela, promover o desenvolvimento integral do ser humano. Você também pode ajudar a Causa da Bíblia! NAA © 2017 Sociedade Bíblica do Brasil. Todos os direitos reservados. The Biblical Society of Brazil works so that the Bible is effectively available to everyone and is read by everyone. SBB is a non-profit organization dedicated to disseminating the Bible and, through it, promoting the integral development of the human being. You can also help the Bible's Cause! NAA © 2017 Biblical Society of Brazil. All rights reserved.
Price:
$15.00