The visual components of your worship services deliver tons of value: done right; they set the tone for the service, help orient people as they enter, and provide an immersive sense of cohesion throughout the service.
Getting these visuals right matters. Looping video backgrounds, motion graphics, and presentation themes have become increasingly important in many ministries and churches.
Stock video and photo sites offer plenty of resources, but not all of them are contextually appropriate for worship settings. Finding stellar video and motion graphics for the church is a little more specific.
Several companies offer church motion graphics, and we reviewed several of them in a recent post.
Today we're excited to announce ProContent: Renewed Vision's approach to church motion graphics.
Here's everything you need to know about our new resource for church motion graphics—including how you can access over 1,000 free church motion graphics and other media assets.
Introducing ProContent
For many years, Renewed Vision has offered integrations with some of the best free and paid media libraries within its core presentation software, ProPresenter. But we've never built a significant in-house catalog of media.
Meanwhile, the folks at Visual Media Church have been creating top-tier visuals and motion graphics for the church for years. Their content was and is amazing, but their distribution was a challenge, and their website was hard to use.
We saw an opportunity to combine the stellar motion graphics and other media from Visual Media Church with the superior distribution and interface of Renewed Vision—and that's what we've done.
Renewed Vision (maker of ProPresenter, ProVideoPlayer, ProVideoServer, and Scoreboard) purchased Visual Media Church and is bringing its entire media catalog into the Renewed Vision ecosystem.
ProContent is the full catalog of Visual Media Church's media assets, rebranded and reimagined into a modern, premium interface that integrates directly with ProPresenter.
It's available right now to anyone—even if you don't use other Renewed Vision products.
Best of all, we're offering a substantial amount of content 100% free.
1000+ Digital Media Assets — 100% Free
To see what ProContent has to offer, you can sign up for a free account right now and start exploring over 1000 free resources. We're talking unique content that's truly high quality and up to date.
Within our free collection you'll find a wide range of themes and styles, including a collection of free church motion graphics that you can begin using as soon as your next worship service.
Streaming License Included
We know that live streaming services is an increasingly important element for many churches. That's why we've included a streaming license with ProContent — even on the free tier.
Whether you're using the free tier or you're a paid subscriber, you can stream worry-free, knowing that absolutely everything in the ProContent library is covered.
More to Explore in the Pro Subscription — 50,000 More
Once you've explored what we're offering 100% free, we know you'll want even more. And ProContent delivers— to the tune of more than 50,000 unique assets. What do those assets include? All of this and much more:
Tons of stock video and stock image content
Over 1500 editable (PSD) themed series graphics (also available as jpgs)
Premium cinematic, aerial, and atmospheric video backgrounds
Motion graphics fitting various styles and themes
Intro videos covering seasons, holidays, Biblical themes, books of the Bible, current events, and more
Countdowns in a variety of styles to keep your congregation oriented
Pro subscribers also gain access to PSD templates, giving Adobe Photoshop users the ability to edit layers (for example, editing the text overlay on a ProContent graphic).
Also unique to the pro version are a ton of effects and extras, along with the H.265 (HEVC) video codec.
More Resolutions? No Problem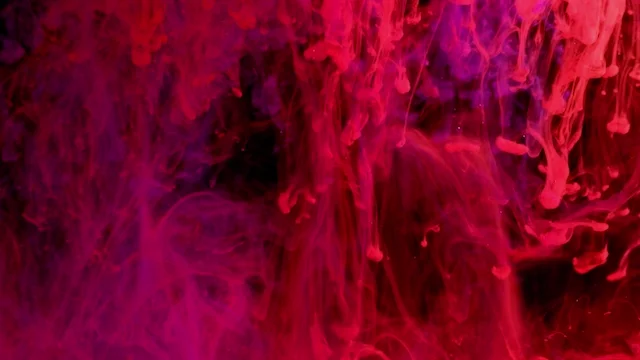 ProContent offers content in a wide variety of resolutions and formats. We know that not every church display scenario looks the same. Some churches are even using multiple resolutions and aspect ratios in a single show (something ProPresenter handles with ease).
That's why we offer media content in all sorts of shapes and sizes: 4K, HD, triple wide, and double wide are all here.
ProPresenter Users Rejoice: New ProPresenter Themes
One of the most powerful aspects of ProPresenter is its professional-grade slide designer, which lets you create slides and themes that are visually stunning.
But let's be honest: not every church has a professional-grade designer available to use that professional-grade slide designer. And even if you do have a graphic designer on staff, creating pro-grade themes is a big investment.
We're thrilled that ProContent includes nearly 100 ProPresenter themes — each one professionally designed and as beautiful as it is functional. And that's just what we have on offer at launch. Now that ProContent is a part of the Renewed Vision family, you can expect more ProPresenter themes in the months and years to come.
What Else Can You Do with ProContent?
With thousands of resources at your disposal, a premium ProContent subscription enables you to do so much more. Here are just a few other ideas:
Worship packs give you loops, stills, and countdowns that align visually
Use stills (or even loops and motion graphics for church) in your social media efforts
Download as many assets as you want: premium users get unlimited downloads
How to Get Started with ProContent
You can start exploring all the assets available in ProContent right now — without even signing up. Simply search for a topic or theme to get started.
Or explore our cinematic loops or worship packs to get a sense of the breadth and style of our assets.
Like what you see? All you have to do to get started using these resources is sign up for a free account.
And if you're ready to step up to a premium account, you can subscribe now at just $199 per year plus a one time sign up fee.
We're so excited about offering our users a better church motion graphics experience in ProContent. Keep exploring our resources, or sign up for a free account now!