$3,225.00 
Blackmagic UltraStudio 4K Extreme 3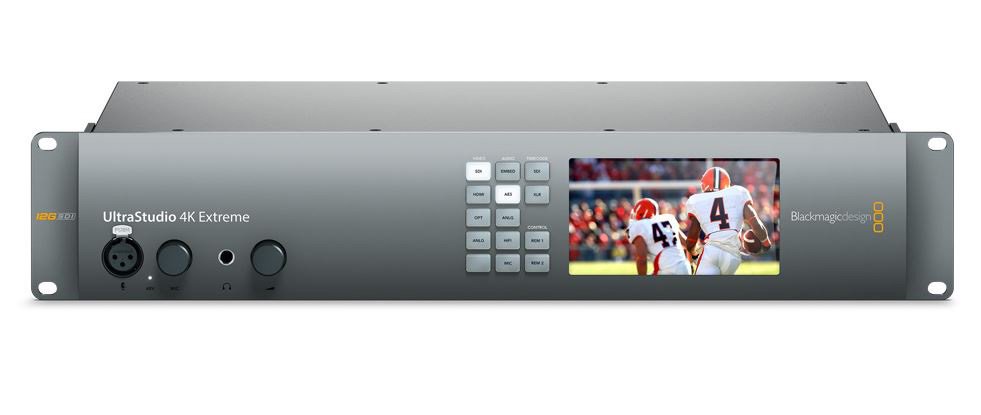 !!! Please note this item maybe delayed shipping 4 or more weeks!!!

The UltraStudio 4K Extreme is the ultimate breakout box for Thunderbolt 3 with the latest high performance 12G-SDI video technology, and is perfect for equipment racks, post production suites or flyaway kits! UltraStudio Extreme 4K supports ProPresenter's Alpha Keyer Module for key/fill outputs or downstream keying (up to 4K60). (NOTE: requires a Thunderbolt 3 cable, which is not included)

** This Blackmagic product is specifically made for Thunderbolt 3 equipped Macs or PCs.