$995.00 
Blackmagic DeckLink Quad 2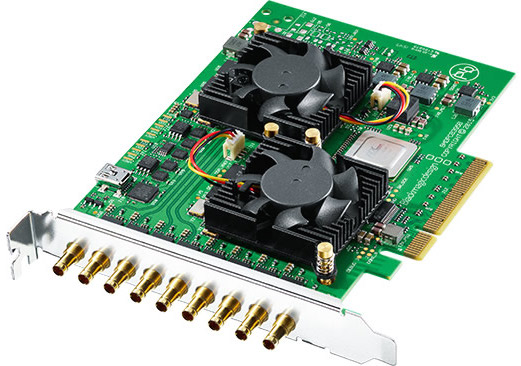 DeckLink Quad 2 features 8 independent SDI capture and playback channels in a single card! Fully compatible with the previous 4 channel model, this new model also allows 4 independent capture and playback channels but now also includes 4 extra channels that developers can use for configuring the card in any combination of up to 8 capture or 8 playback channels. This means DeckLink Quad 2 allows each of the 8 3G-SDI BNC connectors to switch direction between capture or playback in SD and HD up to 1080p60 and as a completely independent channel.

Note: most Mac customers will want to get our bundle with the Sonnet external PCIe enclosure.

**** This Blackmagic product is recommended for use with PVP3 and ProVideoServer. NOTE: You will likely need adapters to go from the DIN connector to BNC (available here).